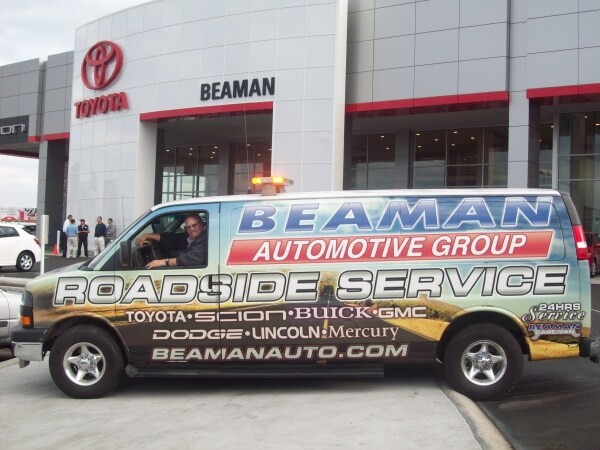 615-244-CARE (2273)
When you participate in the Beaman CARE VAN program, you have the peace of mind, security
and convenience of a trained technician on call for you at no charge,

Beaman's CARE VAN
Service

is available 24 hours 7 days a week when you purchase a New or Pre-owned vehicle
from Beaman on Broadway in Nashville and covers Customers living or working in
Davidson County, Brentwood, Cool Springs Mall area, and Hendersonville.
Reasons you may call on the CARE VAN are:
Your Beaman vehicle won't start
You've run out of gas in your Beaman Vehicle
Your Beaman vehicle has a flat tire
You've locked your keys in your Beaman Vehicle
If our technician can't get you back on the road immediately, a wrecker will tow your
vehicle to the Beaman Service Center on Broadway in Nashville. You pay only for the
towing charge and authorized repairs. The CARE VAN is simply one more way Beaman
provides quality service that goes beyond each and every New or Pre-owned vehicle
that we sell.
Give us a call when you need us and we will be there
!