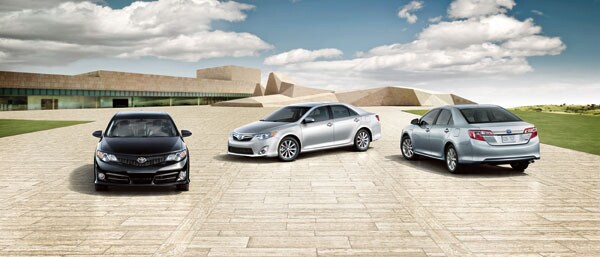 Beaman Toyota is known for providing the Nashville area with beautifully designed, innovatively engineered, and versatile new vehicles-but that's not all our dealership has to offer. Along with our wide selection of brand-new cars, Beaman Toyota also offers one of the best used car selections in the area. Whether you want a gently used Toyota that is still in the prime of its life or another make and model, you are sure to find exactly what you are looking for in our used car inventory!
Used Toyota Cars
If you are looking for Toyota's superior engineering and unbeatable style, but don't want to break the bank, Beaman Toyota has a number of used Toyota vehicles for you. Our used car inventory has some of the most popular models in the Toyota lineup, offering something for everyone's needs. The most recent model years we have include the 2015 Toyota Camry, 2014 Toyota Corolla, and the 2014 Toyota Prius. Because our Toyota service technicians understand Toyota vehicles better than anyone, each of our vehicles have been repaired to the point of perfection, ensuring you won't be able to tell that the Toyota has been previously owned.
Used Cars - Other Makes
Along with our wide selection of used Toyota vehicles, Beaman Toyota also offers a range of other popular makes and models in our used car selection. Ranging from the top American builds, like Chevrolet, Ford, and Dodge, to our fellow Japanese carmakers, like Honda and Nissan, the options are absolutely endless. If you are interested in seeing what other makes and models are available on our dealership lot, check around our website to view prices, models, and the exact color of the used car.
Used Car Specials
Used cars are the perfect choice for many buyers because of the extremely low price. Beaman Toyota wants to ensure our consumers are getting the lowest price possible, so we also offer a variety of used car specials to make sure the car you drive off the lot is the best possible price. To learn more about our used car specials, feel free to contact our sales team at the dealership.
For used Toyotas in Nashville, there is no better place to look than Beaman Toyota. Make sure you take a look at our used car inventory today to see if your next car is waiting for you here.