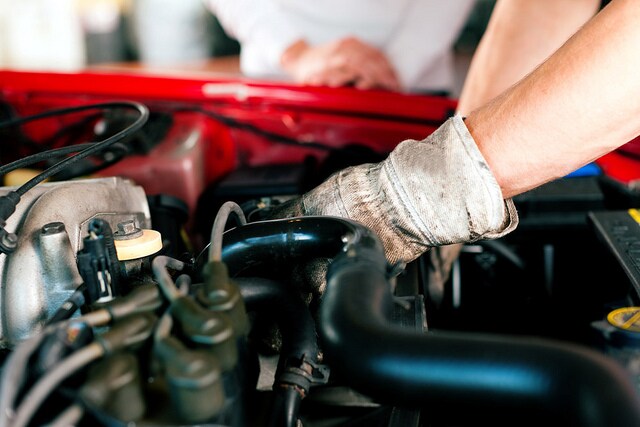 When it comes to the parts of your car, not all products are created equally. Just like how electronics and household items can vary in quality depending on authenticity, certain car parts are better made than others. And when you're putting your life into the hands of your vehicle every time you're on the road, you want to know you're riding in a machine that won't let you down.
Authentic "Original Equipment Manufacturer" (OEM) parts are far better than third party-created parts for a number of reasons.
OEM parts come from the same assembly line as the original parts used in your car. They are specifically made to be completely compatible with your car, rather than being a "one size fits all" part that aren't specifically optimal for your vehicle. And, they've been tested for quality by the original automaker.  Because of this compatibility, you can rest assured that OEM parts will be installed the right way and will give you full power and fuel efficiency.
In the long run, these authentic OEM parts will not only make your vehicle perform better, but will save you money in the long run through their lifespan, so you don't have to buy replacement parts when cheap imitations break. And if your OEM parts do break, they often come with warranties which entitle you to replacements if the genuine parts fail during the coverage period.
When it comes to using the best on your vehicle, it's best to use
authentic parts
created to work the best rather than generic third-party parts made by cutting corners.