Servicing your vehicle during Winter is Important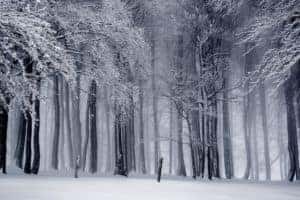 Your vehicle can have quite tough times during winter, mainly if your model is relatively older. With rock salt, ice, hail, and frigid temperatures, it's essential that you take the necessary steps to prevent winter harm, keep up your vehicle, and be set up in case of a crisis.
Appropriate servicing: Get your headlights, taillights, blinkers, back window defrosters, warming framework, safety belts, and hardware checked. If you find any worn out bulbs or damaged/broken parts, ensure you have them repaired to avoid accidents. You might need to consider replacing bulbs if they are faint.
You will also need to assess your hoses and belts to see whether they are worn out. Chilly climate can cause your belts to crack, and you to be left stranded on the road. If you notice any indications of harm, replace them without delay.
Vehicle tuning: Having a routine checkup done for your vehicle every year is important, particularly before winter arrives. Weather hugely affects your vehicle's functionality, and your vehicle servicing turns out to be more relevant during this colder season. Your repairman should inspect your vehicle to see whether everything is running well. All the things such as battery, tires, wipers, and fluids, ought to be checked, alongside the spark plugs, hoses, belts, etc. Belt and hoses should be investigated for any significant damages due to wear and tear.
Pre-radiator retrofitting: Envision you are inside a warm car in winter without needing to thaw your windows, struggling to open a solidified car door and drive a steering wheel, frozen. With Pre-radiators, your winter driving will be considerably more advantageous, your car gets warm and completely thawed themselves. In contrast, the newer versions can even warm the motor simultaneously. Turning over a warm motor means less consumption and, in this way, fewer outflows than starting with a cold motor. Although a pre-warmer consumes fuel – about a fourth of a gallon for each hour – this is recovered only a couple miles by the diminished consumption. A radiator can be retrofitted into practically any car. Get more information from your seller or your repairman.
Some useful car accessories for winter: The standard hardware, for example, a warning triangle, emergency treatment (first aid) unit, and reflective vest, these embellishments/tools will assist you with getting your car prepared for winter:
Car windshield cover or full car cover
Ice scraper
Car brush
Micro-fiber or cloth
A wool blanket
Work gloves
A flashlight
Towing cable
Replacement containers of antifreeze
Snow shovel and filled gas can
Jumper cables or an emergency starter kit with a battery pack
Ready for a drive? Follow these tips and get going.