2021 Toyota Sienna

2021 Toyota Sienna
The softest, gayest looks can be seen on SUVs, crossovers, and sedans; However, many people can expect to be surprised to see the above items on Toyota's city minivan, the 2021 Sienna, and although it has been around since 1998, the 2021 model is getting a new platform and a complete redesign. This generation of the minivan will only be available with a hybrid drive. Toyota may have taken a huge risk with this as the old one came with a V6. Only time can tell how many Sienna models overlap.
Trim options available at Beaman Toyota:
Expect to see the 2021 Toyota Sienna in the following 5 trims:
Limited
XLE
XSE
Platinum
LE
Out of the above, the XSE is a brand new trim that has been dubbed as a 'sporty' variant by the Japanese manufacturer. It is available with dark-finished 20-inch allow wheels and aggressive bumpers. Customers will get the Platinum trim in AWD (All-Wheel-Drive) only.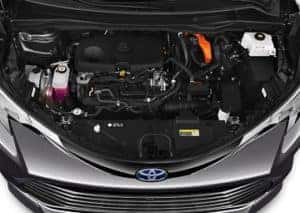 Engine and Towing Capacity:
The Sienna hybrid is only equipped with a 2.5-liter engine which is paired with 2 electric motors to produce 243 horsepower, which is a reduction of 53 horsepower compared to the old 3.5 liter V6. At 33 MPG, this represents a healthy increase of 12 MPG compared to the previous models. FWD (front-wheel-drive) comes with 2 electric motors, but the AWD has 3.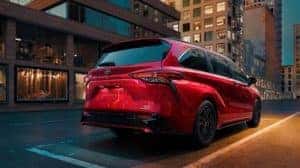 Exterior Appearance:
There is no doubt that this 4th generation Sienna certainly looks a million times better than previous models, making it a very attractive option with massive space. Very distinct lines of the design are visible along the vehicle's body. Some of the most attractive features here are:
Cat-like Swept Back Headlamps
A Low Stance that Makes it Aggressive
A Polygonal Front Grille
The 2021 Sienna has been made on Toyota's TNGA platform, which is also being used for other Toyota vehicles like the Venza and Highlander.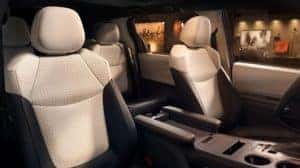 Interior design:
Features inside this minivan are as follows:
Wi-Fi
4-zone Climate Control
9-inch Touchscreen System with Apple CarPlay and Android Auto
18 cup holders
Multiple Drive Modes
Seven and Eight Seater Options
The center console is connected to the dashboard through a new "bridge console"
7 USB ports
Power sliding doors and liftgate
People in the second and third rows can listen to different audio due to different audio jacks
5 Cubic Feet of Cargo Space
Refrigerator and Freezer modes in Rear Device
Voice amplification system for the driver to talk to rear passengers
Toyota has reworked the entire central console, dashboard, and center stack to get rid of the previous bus-like driving position, which was a common grouse among several drivers. Interior quality on Sienna's Limited and Platinum editions looks distinctly upscale as compared to the lower trims.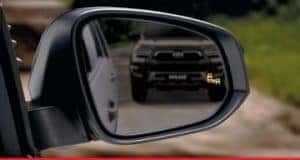 Safety Features:
The 2021 Sienna is fitted with a lot of modern driver assistance systems as part of Toyota Safety Sense 2.0. Here are the technologies that buyers can expect:
Automated emergency braking
Lane-keeping assist
Blind Spot Monitoring
Adaptive Cruise Control
For more information on the 2021 Toyota Sienna available at Beaman Toyota, visit our website: https://www.beamantoyota.com/toyota-sienna-in-nashville-tn/