2021 Toyota Venza

2021 Toyota Venza
Using crossovers on a regular basis has proven over the years to be too costly. Toyota, on the other hand, has mastered the art of designing strong SUVs with fuel-efficient engines, as the 2021 Venza proves. In terms of a hybrid crossover, this car represents excellent value for money, with a smooth ride and ample interior space that sets it apart from standing out from the competition. With only two rows of seats, the Venza offers maximum comfort.
Options to Choose from at Beaman Toyota:
In the United States, the Toyota Venza is available in three trim levels: Limited, LE, and XLE. By 2021, all vehicle models will have on-demand electric AWD (All-Wheel-Drive). This car has resurrected after a long absence. and is now only available as a hybrid. Included in this variant is a lithium-ion battery with a 150,000-mile/10-year warranty. Here the battery is charged through selective regenerative braking.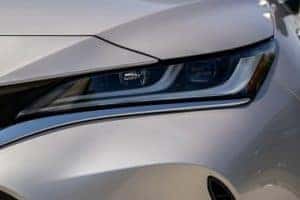 Exterior Appearance:
Customers will notice that the Venza is smaller than the 3-row Highlander. This crossover is undoubtedly one of Toyota's most attractive cars and has been on the US market since 2008. This vehicle has fantastic exterior and interior appeal. Expect optional projector headlights upfront, as well as a grille akin to Lexus cars. The entire trunk area is illuminated by continuous LED taillights. Curves are everywhere on this hybrid vehicle. This crossover will be available in six different exterior colors. The LE comes standard with 18-inch alloy wheels, with 19-inch alloy wheels available on XLE and Limited models.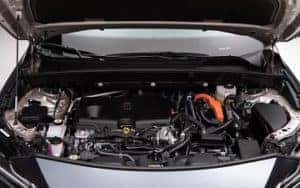 Engine Specifications:
Buyers can expect the 2021 Toyota Venza to be powered by a 2.5-liter 4-cylinder engine with three electric motors. All these engine designs, like the Toyota RAV4 Hybrid, can produce 219 horsepower and 163 lbs.-ft of torque. The battery was installed under the back seat of the Venza. The above engine coupled to a 2-speed CVT is available on all 2021 Toyota Venza trim levels (continuously variable transmission). Owners will appreciate the crossover's incredible 40 MPG fuel efficiency. The Venza, which is equipped with Eco, Sport and Normal driving modes, can be operated with a combination of electric and petrol powertrains. It also features a new Predicted Efficient Drive system that allows the vehicle to assess traffic and road conditions based on navigation.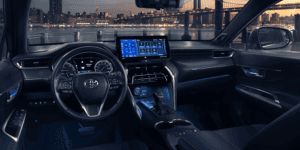 Interior Appearance:
Customers will find real or fake leather-wrapped interiors in the 2021 Venza. At the back, it displays the following features:
8 Cubic Feet of Rear Cargo Space
Hands-free tailgate (XLE and Limited) for easy loading of items
Experience the following features at the front:
Comfortable and Ventilated Seats (XLE and Limited trims)
7-inch MID (Multi-Information Display)
Smart Key Access
3-inch Touchscreen Infotainment System with JBL Speakers
Wireless Charging
Frosted or Clear Panoramic Glass Roof (Limited)
High Quality of Interior Materials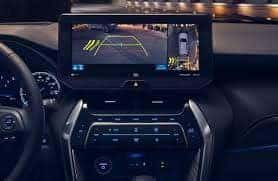 Safety Features:
Buyers will find the following advanced safety features in the 2021 Toyota Venza:
Blind Spot Warning
Automatic Emergency Braking
Forward Collision Warning
Pedestrian Detection System
Adaptive Cruise Control
Lane Keep Assist
Rear Cross-Traffic Alert
Lane Departure Warning
Traffic Sign Recognition
To learn more about the 2021 Toyota Venza available at Beaman Toyota, visit their website: https://www.beamantoyota.com/toyota-venza-in-nashville-tn/